Trucks
     In 2015 Roaming Rally extended an open invitation for the 1st time to the overland truck enthusiasts. There was no expectation or notion as to how it would be received. Well based on the positive feedback from the past two years, an entirely separate but harmonized event was created. Our 2017 Roaming Rally will be largest truck concept we have ever put together & we thank you for the encouragement to attempt it. It was the participants who asked for partial over lap with the bike division, because let's face it each category supports the love of the backcountry & likeminded adventure sports. We listened when you asked for a longer event, a basecamp & a variety of routes to choose from. The wish list was long & we hope we delivered with the events design.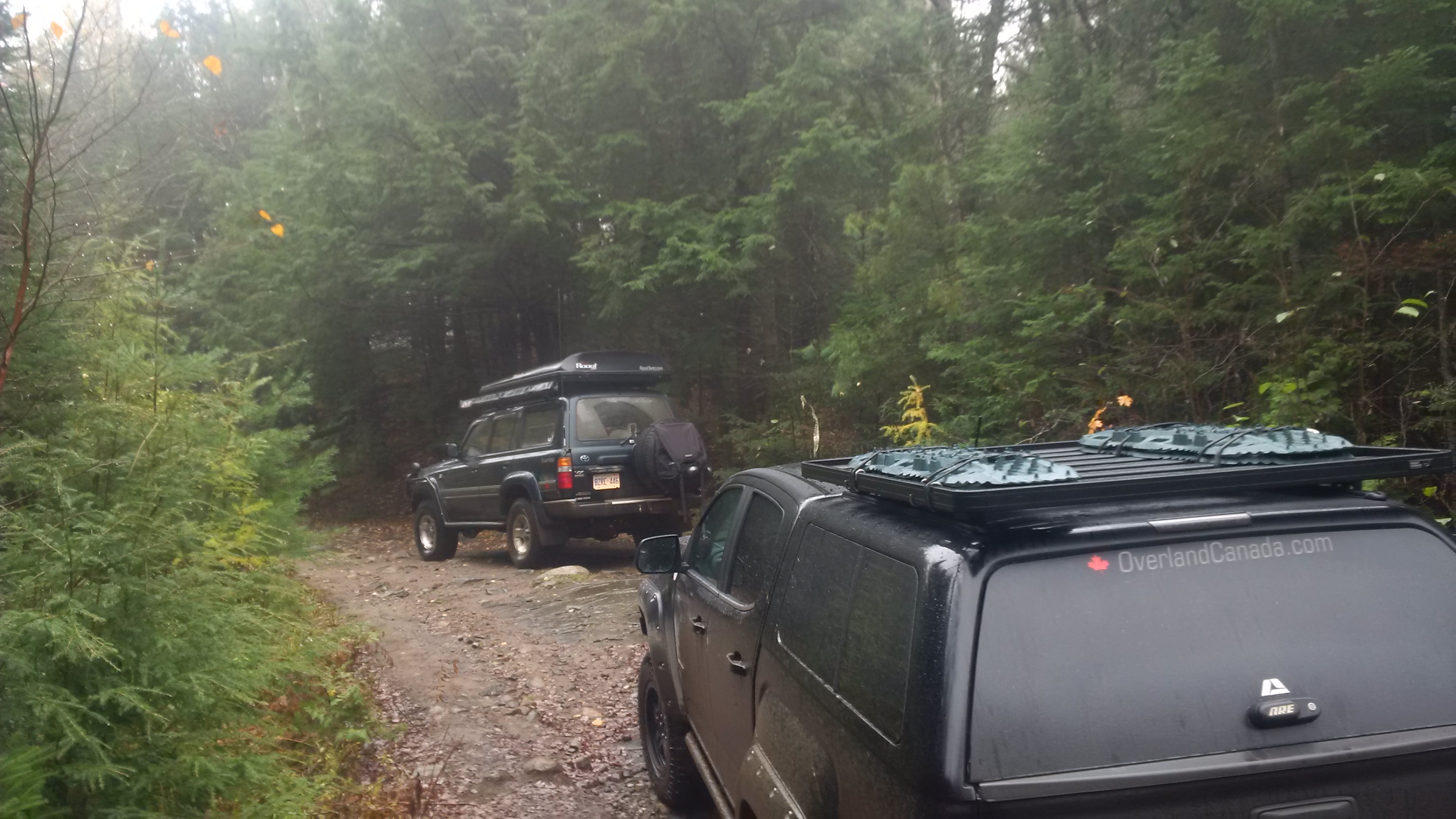 Knowing our numbers will increase this year we have put together based on the most popular questions a Q/A guide. Please keep in mind that once you have a confirmed registration more specific information will be sent to you directly. This will help you maintain the momentum of the preparation process. As we remind all our bike participants, we are only a 3-person team. So, fielding individual emails from 150 riders can be daunting. Combine this with an unknown amount of trucks, administration could hamper our own hosting prep work. Our goal, just as we have for 6 years' prior with the bikes, is to keep the masses informed through an email distribution list. To learn more about the roll out process review the registration section. As you get closer to the event expect those emails to be your primary source of direction to remain informed.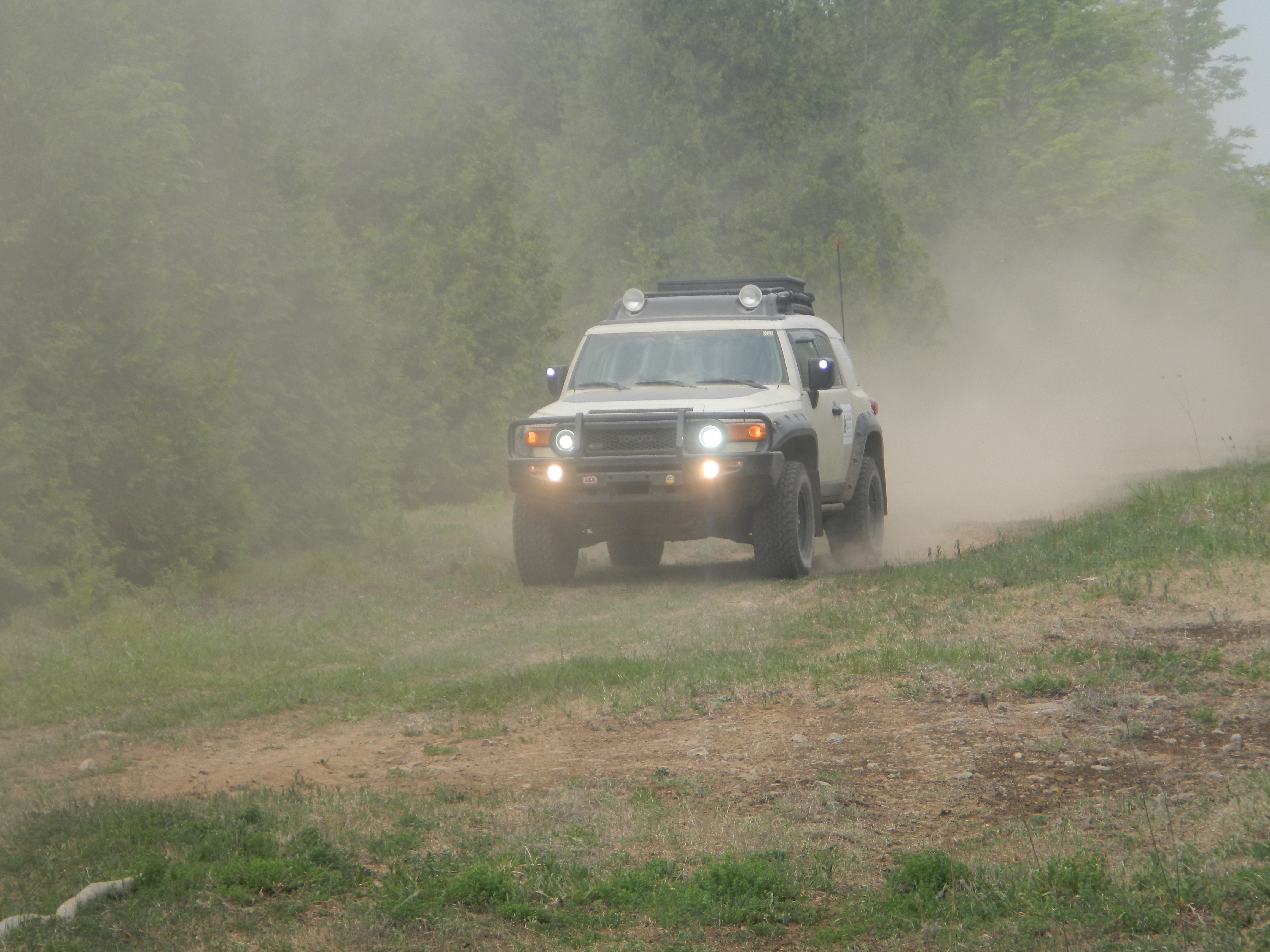 On a personal note, I, Ted have enjoyed the transition from bike to truck participant. I am excited to be expanding my driving skills, love of the backcountry & social circle with two hobbies I am passionate about. I thank you for contributing towards my very own back yard-once a year adventure. It helps me stay sane while locked in my alter cubicle life for the remainder of the year.
See you at the Rally.
Ted    
Q:     What type of truck is suitable?
A:     The Roaming Rally is designed for overland style trucks.  Specifically, trucks designed to be self-sufficient travelling the backcountry.  A mid-size pickup, SUV or JEEP with minor modifications is suitable.
Q:     What equipment is mandatory for my truck?
A:     Every truck must have a GPS, fire extinguisher, first aid kit, cell phone, a CB radio, designated recovery points, recovery equipment, AT or MT tires.  All gear inside the truck must be securely lashed down.  
Q:     Will my STOCK truck be okay?
A:     STOCK models host a wide range of capability. For example, a STOCK JEEP is suitable. However, most participants arrive at the Rally with minor modifications.  Larger tires or a small lift can make a big difference. To help match your truck to a trail, all route will be provided with a rating system. Once all the files are finalized it will indicate which type of trucks are best suited to a route.
Q:     Why a 1st day recommended route?
A:     Speed, blind spots, congestion & breakdowns in years past taught us a valuable lesson. This knowledge has lead us to the decision of having the 1st day with a recommended route to ensure safety. With one day of overlap for the Bikes & Trucks we do not want any contact issues on the trails.
Q:     What are the routes like?
A:     Participants have 3 types of routes to consider.
        1) Short one day routes, returns to the Basecamp.
        2) Long one day routes, returns to the Basecamp.
        3) Two day routes, camping locations vary. 
These route types are a mix of trails, gravel & paved backcountry roads.
Q:     Camping options?
A:     Daily routes both short & long loop back to the Gravel Travel Basecamp. Consider this your home for the week.
        The 2 day routes recommend campsites indicated on the GPS files. Your nightly camp will be at your own discretion.
Q:     Will we see the motorbikes?
A:     Yes, Saturday night the bikes & trucks will be sharing the Basecamp.
Q:     Is the Bike route different than the Trucks?
A:     Yes. Bikes & trucks will not be sharing the same trails or roads. Traditionally the rally hosts anywhere from 70 to 150 motorbikes. Their agenda is based around a 2 day 1,000 km physically demanding ride. Riders will be exhausted & full of adventure tales by the time they pull into the Basecamp Saturday evening. 
Q:     Should I pack a daily lunch or snacks for the route?
A:     Yes. The routes will cross through various towns however the spirit of the event is to spend as much time 'off the grid' as possible.  It is highly recommended to travel with enough water & food to last a few days. This is to ensure safety in case an incident leaves you stranded in the backcountry.
Q:     Will there be vendors at the rally?
A:     No.  The Roaming Rally is about being in the backcountry, exploring new places & enjoying time away from civilization.  Our goal is to be as unstructured as possible. No guided trails or commercialism.  The Roaming rally is geared to be a self-sufficient, challenging exploration that ends with a campfire. Allowing likeminded people, a break from their fast-paced life.
Q:     What if I don't want to drive every day?
A:     No problem. There is no schedule or agenda at the Roaming Rally.  Enjoy a day off, heck you could spend the entire week camping at Basecamp if you want to.  If you want any tourism direction on how to spend a day in the surrounding area, just ask.
Q:     Can I bring my children?
A:     We regret to say the Roaming Rally is not suitable for children.  With dozens of trucks & bikes in attendance, noise variances, mechanical equipment & the isolated off the grid camping, this is not a family friendly event.   If you have a unique circumstance, please contact us directly. 
Q:     Social hour?
A:     Need to touch base with someone re a repair? Find out who survived? Want feedback re a route? Sharing the day is a big part of the fun, so a designated meet up time is offered. Every night from 8:00pm-9:00pm at the Basecamp. Around the fire pit feel free to meet new people, discuss the days' highlights & strategize for the next.
LINKS