Roaming Rally Expedition 2018
Vehicles
The Roaming Rally is all about meeting like minded people & exploring the backcountry in Canada. To safely do this a vehicle must be properly prepared.  Below is a list of recommendations, this is not a comprehensive list by any means.  Each person prepares their vehicle based on their experience & capabilities.  Being self-reliant is mandatory as is being a part of a group & "never leaving a man behind".  This means that you may have to spend unexpected nights in remote places, far away from any form of civilization.  Having water, food, & shelter with you always is a must.  Vehicles must be in a good running condition.
Bikes
We recommend bikes from 650 – 1200 cc in size.

DOT Knobby tires are required.

A Fuel Range of 300 km is required.

We recommend soft luggage over hard luggage for safety reasons.

Bikes must be in good running condition & items such as brake pads, chain & sprocket condition, fresh oil change, etc. should all be in good to new condition.

A GPS is required as is the knowledge of how to use it. No exceptions! No GPS, No Rally.

Bikes will have to pass a safety inspection during registration, please ensure your bike is appropriate for remote off-road travel & in good working condition. If it is not we will not let you join us on the rally.  This is for your safety & the safety of those around you.

Bikes must travel in a team of 3-5. This is for your safety.  We recommend having your team setup prior to registration.

The tools & knowledge to fix a flat tire is required. Along with any other minor trail repairs you may encounter.
Trucks
Trucks must be prepared to be self reliant & suitable for multiple days of non-paved roads & off-road trails.

Aggressive all terrain is recommended. A 31-inch tire or larger is recommended as is 10+ inches of ground clearance.

Must be capable of carrying enough fuel, water & food to last a few days in the event of getting lost, running into an impassable obstacle or any other scenario that leaves you in the middle of nowhere.

FSR Radio is required.

Shovel is required.

4x4 is mandatory

Full size spare is required with the means & tools required to change a flat tire.

Recovery points front & rear are required. A winch is recommended but not required.

Navigational equipment is required.

Each truck may be asked to carry something for a bike (spare fuel, beer, extra clothes, etc.). Please ensure you have the means to carry a bit of extra gear to help your fellow participant

Expedition trailers are ok to bring so long as they are build/bought to handle offroad conditions.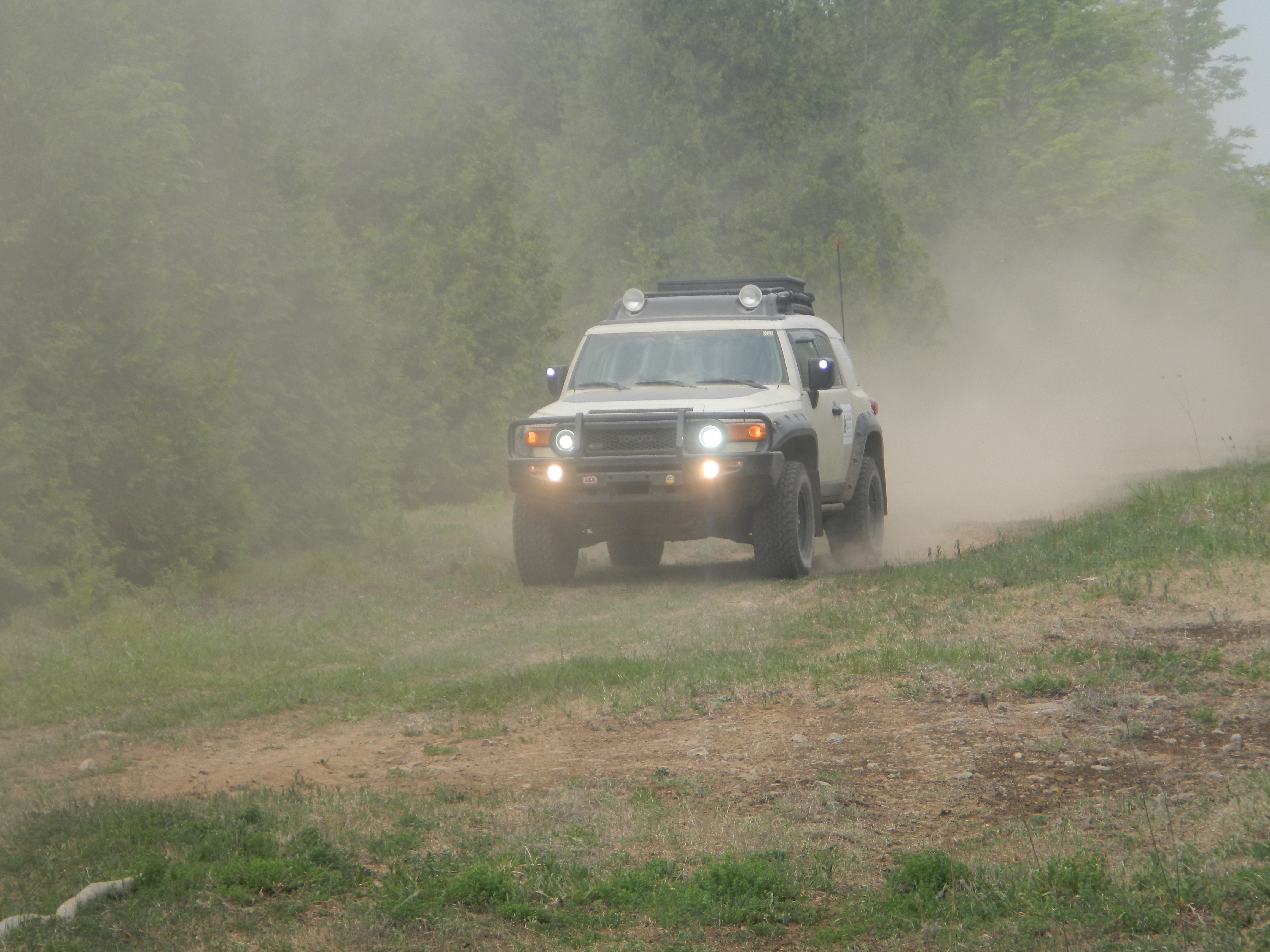 LINKS
Roaming Rally 2018 - Navigation
                 Roaming Rally 2018 - East Registration
                Roaming Rally 2018 - West Registration